Physical Graffiti koopt graag Tannoy luidsprekers
Bij voorkeur kopen en verkopen wij de vintage modellen met een dualconcentric unit. Uit de professionele serie en de betere huiskamer modellen tot pakweg 2005. Wie kent ze niet, zoals de bekende little red modellen, de definition modellen en de system modellen. Wanneer wij Tannoy luidsprekers te koop hebben dan vind je deze hier in de online winkel. Wil je je Tannoy's aan een liefhebber verkopen? Wij verkopen Tannoy luidsprekers ook wel in opdracht. Wil je daar meer van weten neem dan contact met ons op.  Tannoy maakt al decennia lang de Dual concentric unit in eigen huis. De ideale puntbron, lijkt qua uiterlijk op een breedband speaker maar de tweeter zit achter de woofer. Een 2 weg systeem met een uitstekend fasegedrag. En je weet natuurlijk wat er gebeurt of juist niet gebeurt wanneer je een ideale puntbron hebt! Wij zijn geïnteresseerd in alle modellen, bied maar aan wat je hebt staan. Wij kopen uitsluitend exemplaren in zeer goede en mintstaat. Wij betalen je direct een nette prijs en komen ze snel bij je ophalen. Neem contact op met audio@physicalgraffiti.nl
If you are considering selling your old Tannoys, we would like to hear from you. We pay cash and we are willing to collect at a day and time that fits in with your schedule


We pay cash for Tannoy models such as the Tannoy Autograph, Tannoy GRF, Tannoy Corner GRF, Tannoy Canterbury, Tannoy York, Tannoy Corner York, Tannoy Chatsworth, Tannoy Corner Chatsworth, Tannoy Lancaster, Tannoy Corner Lancaster, Tannoy IIILZ, Tannoy Arden, Tannoy Berkeley and Tannoy Cheviot. We are also interested in purchasing drivers without cabinets such as the Tannoy Monitor Black, Tannoy Monitor Silver, Tannoy Monitor Red, Tannoy Monitor Gold and the Tannoy HPD Series. Also models like The Definition D300, D500, D700 and D900, The DC serie, The Sixes models  and The Saturn serie.
Info WikipediA
Tannoy Ltd is a British manufacturer of loudspeakers and public-address (PA) systems. The company was founded by Guy Fountain in London, England, as Tulsemere Manufacturing Company in 1926[1] and moved to Coatbridge, Scotland, in the 1970s. In 2015 Tannoy was acquired by Music Group along with TC Group which itself had acquired Tannoy in 2002. Later on it was suggested that the Coatbridge facility would be closed and all related activities would be relocated to Manchester, England.[2] However, this was later corrected and in 2016 it was confirmed that Tannoy loudspeaker manufacturing would continue in Scotland, with a brand new manufacturing facility planned.[3]
Tannoy Ltd
Industry
Audio Electronics and Speakers
Founded
1926, London, England
Founder
Guy R. Fountain
Headquarters

,

Area served

Worldwide
Website
www.tannoy.com
The name Tannoy is a syllabic abbreviationof tantalum alloy, which was the material used in a type of electrolytic rectifierdeveloped by the company. The brand was trademarked by 10 March 1932, on which date the Tulsemere Manufacturing Company formally registered as Guy R. Fountain Limited.
It became a household name as a result of supplying PA systems to the armed forcesduring World War II, and to Butlins and Pontins holiday camps after the war. Identification being such because the company logo name was prominently shown on the speaker grills. This usage is current as of mid-2010.[4][5] Tannoy is notable for its 'Dual Concentric' speaker design, which places the tweeter behind the centre of the medium or bass driver. "Dual Concentric" is a trademark although Tannoy is not the only speaker manufacturer to design coaxial speakers.
Tannoy's image is particularly linked to studio monitors on the one hand and its Prestige range of home speakers on the other. Prestige speakers use Dual Concentric cone speakers and are easily recognisable by their "vintage" design.
The term "tannoy" is used in British Englishfor any public-address system, and as a verb, to "tannoy", for making an announcement in a public place;.[6][7] That is, although the word is a registered trademark, it is often used generically. The company's intellectual property department keeps a close eye on the media. To preserve its trademark, it often writes to publications that use its trade name without a capital letter or as a generic term for a PA system.
Lees meer bij Tannoy:
1926
Foundation
Tulsemere manufacturing company founded in London, UK by Guy R. Fountain.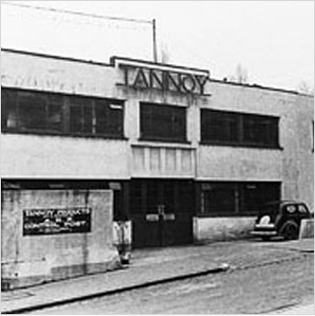 1928
High Tensile Branding
Company changes its name to "Tannoy", derived from the materials used in the manufacture of its rectifiers (Tantalum / Lead Alloy).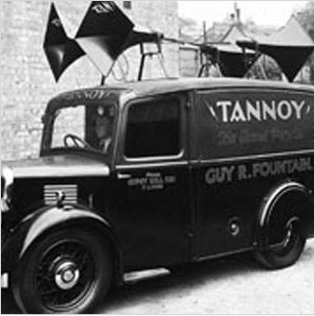 1930
Being Heard
Tannoy's early intervention in automotive audio and mobile public address systems!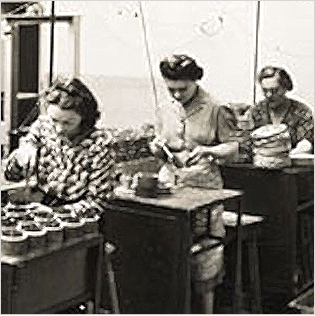 Through the 1930's
Getting Recognition
Tannoy becomes established as one of the most innovative designers and manufacturers of loudspeaker systems and audio components.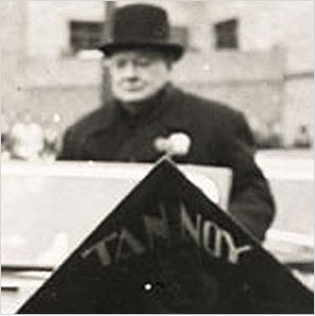 Through the 1940's
Serving the Public
Tannoy delivers public address systems for famous sporting and state events, as well as for the Ministry of Defense during  wartime. (Winston Churchill shown using a Tannoy public address system).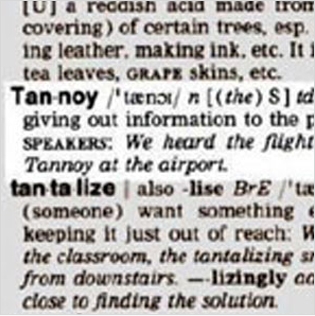 1946
Part of the Lexicon
"Tannoy" becomes synonymous with public address systems, and its name is added to the Oxford English Dictionary.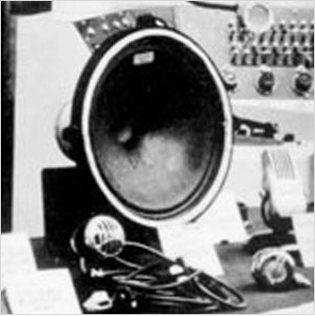 1947
The Defining Moment
The Dual Concentric driver is invented and launched at the London Radio Show. This revolutionary technology will define Tannoy and the later audio industry.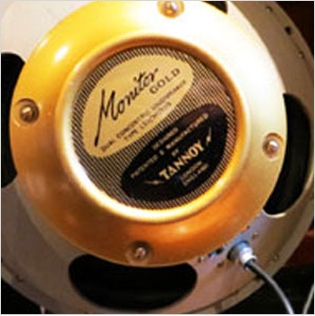 1967
Improving on Perfection
Tannoy launches the famous Monitor Gold Dual Concentric range.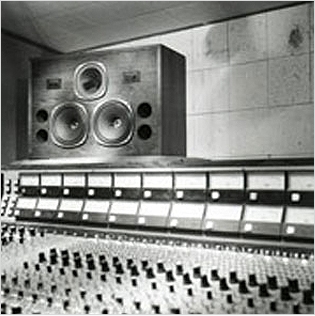 Through the 1970's
Becoming the Benchmark
Tannoy becomes key player in professional recording studio monitoring.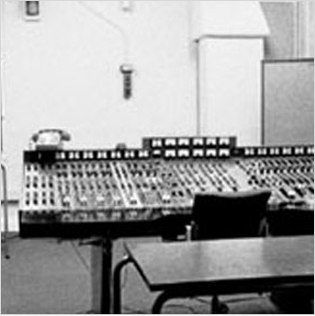 1973
Making History
Abbey Road Studio 2 installs Lancaster cabinets with Monitor Gold drivers. Pink Floyd's 'Dark Side of the Moon' is recorded on these Tannoy monitors.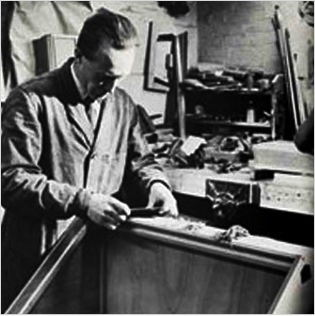 1974
Harman International Industries
Tannoy is acquired by Harman International Industries, and Guy R. Fountain retires.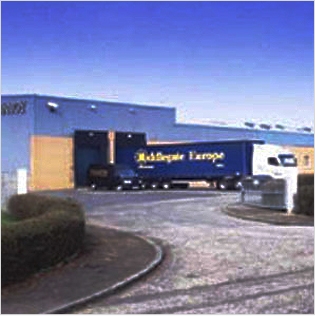 1976
A New Home
Tannoy relocates production from London to Coatbridge, Scotland.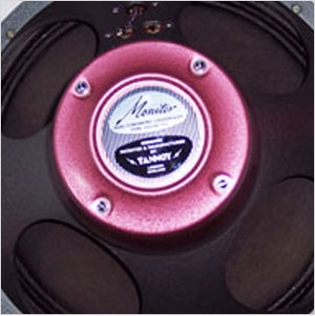 1979
Turning Red
The Super Red range of studio monitors launched to critical acclaim.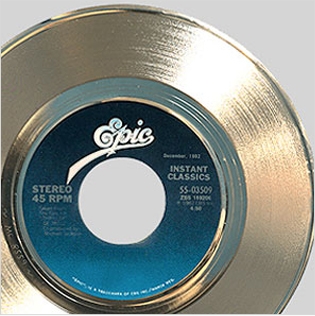 Through the 1970's and 80's
An Instant Classic
With a growing reputation as the world's best, Tannoy Monitors found their way into countless legendary recording studios such as Abbey Road, Air and Decca.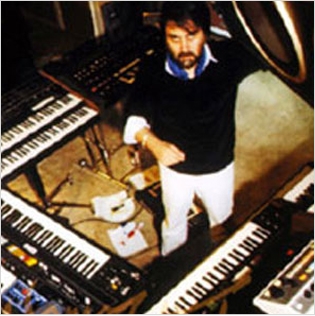 1980
A Blockbuster
Vangelis composing the music to the blockbuster movie "Blade Runner" with the help of the Tannoy Dreadnought monitor.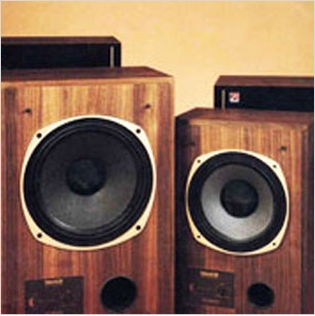 1987
Merging with Goodmans
Tannoy merges with Goodmans to form Tannoy Goodmans International (TGI).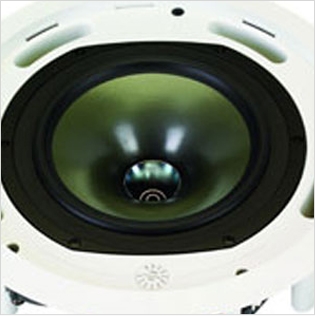 1990's
Going Commercial
Tannoy re-focuses on commercial audio and becomes a pioneer in premium ceiling loudspeaker products.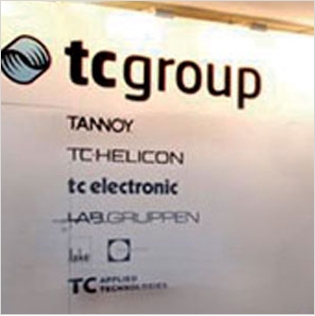 2002
The TC Group
TGI is acquired by Danish company TC Electronic to form TC Group.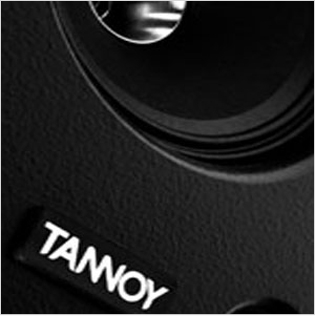 2014
The CMS Series
Tannoy launches the famous Monitor Gold Dual Concentric range.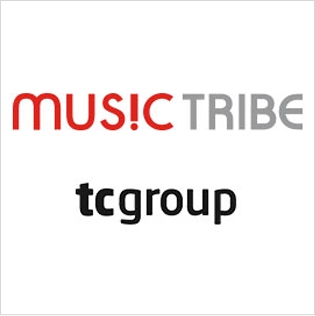 2015
Music Tribe Acquires the TC Group
Music Tribe, parent company of Behringer, Bugera, as well as British pro audio icons Midas, Turbosound, and Klark Teknik acquired the TC Group bringing together different brands catering to different areas of the professional audio industry.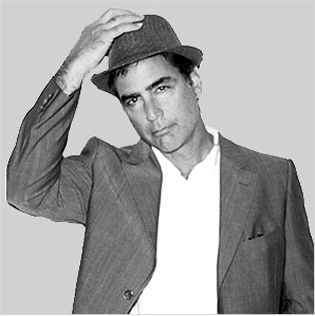 2017
Current Status
Tannoy is the weapon of choice for musicians and industry pros alike. Grammy Award-winning mixing legend Tony Maserati has mixed countless hit songs and albums on Tannoy monitors for close to three decades now.